Tan, what are your tasks in the workplace?
Every day I do the last checkup on the bikes. The other guys build the bikes and I check if everything is done properly. I pay special attention to the wheels and if they're placed good, if the chain has the right stretch and if everything is neat and mounted properly. Small improvements I do myself, but if it is too busy, the guys have to improve it themselves.
What did you do before you were making Roetz-Bikes? 
I used to work as a driver, but since I have a physical disability, I could not do that any longer. After that I worked in electrics and cooling techniques. Now I have been working for Roetz for almost 3 years. I started with building the bikes, but now I am mostly doing checkups.
How do you like it to make Roetz-Bikes?
I like every day. I mostly love it to make everything perfect. Sometimes, when it is too busy, it is difficult to do everything perfectly, and that makes me nervous. I don't always trust others with the end check-up, I would like to do it myself. 
What does your favorite Roetz-Bike look like?
It doesn't matter to me. I like all colors. I don't need a Roetz-Bike myself. I don't need a bike at all, I have a scooter. 
.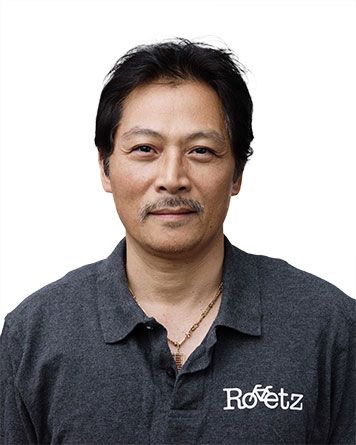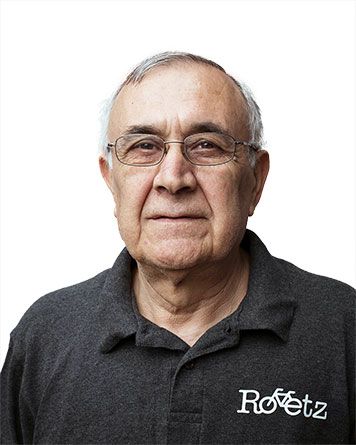 What do you do at Roetz-Bikes?
I am one of the bike builders. I make bikes from frame to bike. Sometimes I am less lucky and I also have to put wheels together. When it is necessary I perform repairs or maintenance on Roetz-Bikes.
What kind of work did you do before you were building Roetz-Bikes?
Before I started building bikes, I was working in the electrics department of this social workplace. Before that I worked at an assembly department of a battery factory. I have done the assembling in the battery factory for 29 years. That was good work too.
I have been building bikes since four years already and Roetz specifically for three years.  This is my last job; in five weeks I will retire! 
Okay, what will you miss about working at Roetz?
I really like building Roetz-Bikes. For me it is important that the bikes that I build, are build good, it should be put together properly and the parts should have a good quality. Other than that I think it is important that the bike is beautiful.
And what do you think is a beautiful bike? 
The Vigour of course, that is my favorite. But with fenders and brown tyres.
What are you not going to miss when you retire?
I love it that I won't be getting dirty hands anymore!