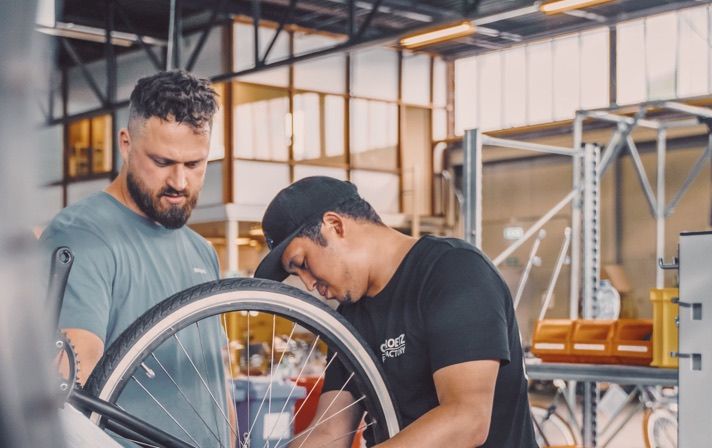 Impact first
Social enterprise
Roetz has been a social enterprise from the start. From the very beginning, Roetz has focused on a double mission: working both circularly and inclusively. Even during her growth, Roetz has always held on to these ideals and continued to realize them.
As part of our Impact First policy, Roetz-Bikes Holding BV and its operating companies always intend to reinvest at least 30% of the financial profits back into our social enterprise.
Roetz is committed to the Code of Social Enterprises and is happy to endorse it. On this page you find all documents related to the Code Sociale Ondernemingen.
Documents
More info about the board of our foundation and extra documents can be found on the foundation website:

Our mission
Second chances for resources and talent
At Roetz, we believe in second chances and pursue a circular and inclusive future. We don't judge a book by its cover: where others see waste and inability, we see useful materials and promising talent.
Our story