---
Press and Media
contact
For information, images, or a test ride, please get in touch with us at press@roetz-bikes.com or call +31(0)20 8200804.
about Roetz
Roetz-Bikes believes in sustainable entrepreneurship. That is why Roetz makes bikes by re-working parts and materials that are too good to be thrown away and thereby gives them a second life. The Roetz Fair Factory is situated in Amsterdam where people with poor job prospects are trained to be bike technicians. Roetz makes stylish urban bikes, the electrical Vigoour+, branded bikes, and the OV-fiets Recycle, a bike rental program of the Dutch Railway.
Media downloads
Roetz Media Pack (zip): download
Roetz Electric Lifestyle Bikes NL Factsheet (pdf): download
Roetz Collection Brochure (PDF): download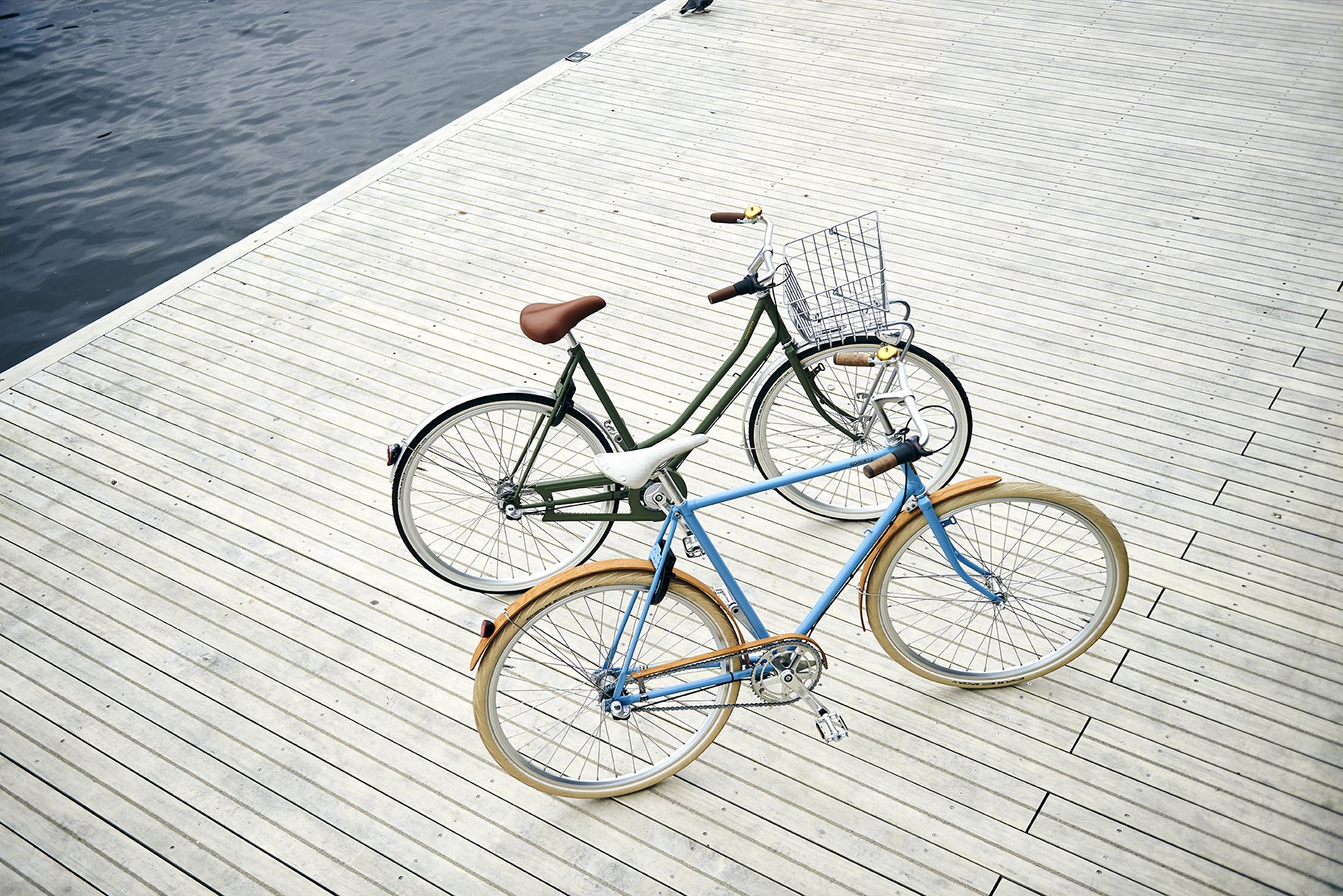 Insurance, Just to be sure
Insure your bike in a few clicks against theft or damage. See our
insurance page
for more information.
Excellent Warranty
Explain the benefits you offer. Don't write about products or services here, write about solutions.
5 year warranty on your steel frame, in case something goes wrong. If there is a technical problem with your bike, this might fall under warranty. See our warranty page for more information.
Home or dealer delivery
We can deliver the bike to one of our dealers or to your home. If you choose to get the bike delivered at one of our dealers, they will contact you when the bike is ready.
Colors
Ruby Red Matt Black Cream White Matt Anthracite
Delivery Costs
| Country | Bike | Accessory -1kg | -5kg |
| --- | --- | --- | --- |
| NL | €0,- | €7,95 | €7,95 |
| DE/FR/UK/AT/DK/PL/PT/ES | €50,- | €12,50 | €20,- |
| IT/SE/NO/HR/CZ/FI/EL/IE/SI/CH | €100,- | €12,50 | €20,- |
Custom built by hand
We understand that you want to cruise on a Roetz as fast as possible! We get to work for you as soon as we received your order. As every bike is custom-made with care and craftmanship, our makers need 4 weeks in most cases. The delivery time is stated when you configure your bike. Sometimes during busy weeks, it can take up to a maximum of 2 weeks extra.
Our Bike Models Explained
| Model | Road | Vigour |
| --- | --- | --- |
| Riding Position | Upright, comfortable riding position | Sporty, forward leaning position |
| Gear Ratio | Light cycling resistance at any speed | Slightly higher resistance, suitable for higher speed |
| Tyres | Black | Creme |
| Saddle | Comfortable | Sporty |
| Specs | Practical adjustable stem | Premium top-quality crank and stem |
Recommended framesizes (height in cm)
| Framesize | Height Ladies | Height Men |
| --- | --- | --- |
| Medium | 158-169 | 170-179 |
| Large | 170-179 | 180-189 |
Smaller and Extra Large framesizes are available by special request: Please contact us at
info@roetz-bikes.nl