roetz-bikes
fair factory foundation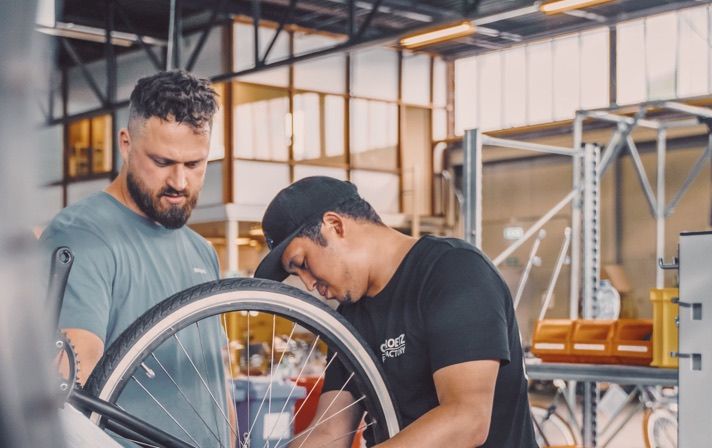 FAIR FACTORY foundation
NOORD-AMSTERDAM
The opening of the Roetz-Bikes Fair Factory is a dream come true.
It is an open workshop where unique makers manufacture unique bikes.
It is a place for circular inspiration and social entrepreneurship.
APPRENTICESHIPS
everyone has valuable talents
When we hire, we do not require a resume or recommendations. A dedicated mentor guides the maker every step of the way: from all-round production worker to quality controller and line supervisor.
PICK UP YOUR BIKE AT THE FAIR FACTORY
ever shook hands with the person who made your product?
You can pick up your bike in our factory and meet the makers who built it during a tour.
Just select 'Fair Factory' as the delivery address in the webshop or get in touch with us.
Our opening times are Monday - Friday from 8:30 till 17:30.
BUILDING A FUTURE TOGETHER
There is shortage of qualified bicycle technicians in the netherlands
We encourage our makers to study for their diploma, which improves their job perspectives tremendously, and we help them find suitable employment, for example at one of our suppliers or dealers.
Do you know possible partners that have available spots for our makers? Or are you interested joining our team?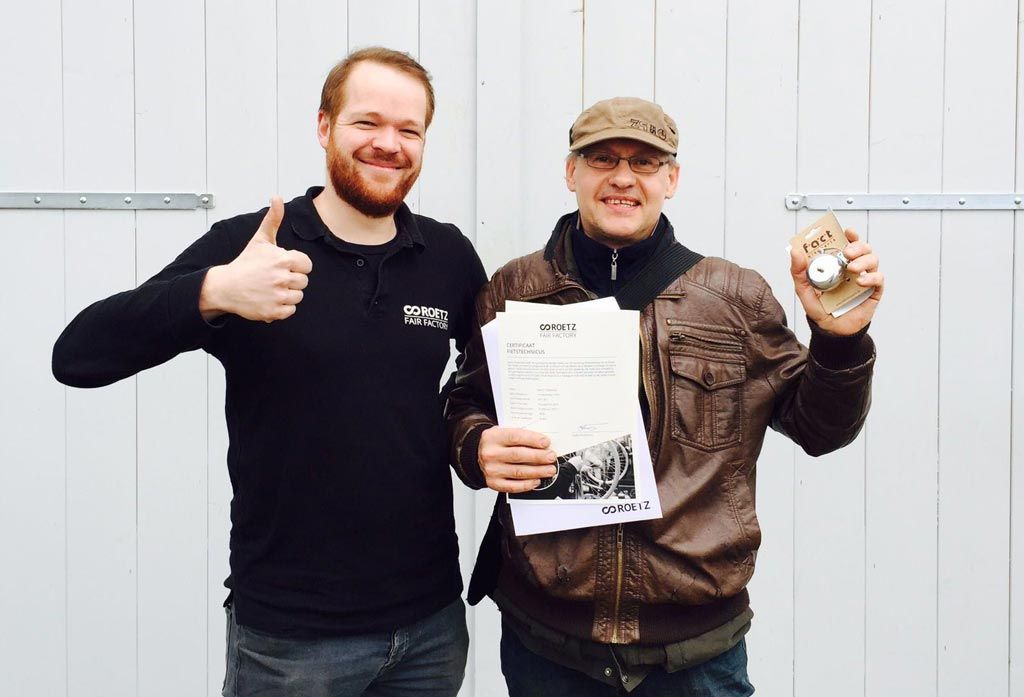 ROETZ FAIR FACTORY FOUNDATION
MORE THAN JUST A WORKPLACE
When we opened our own bike factory, the Roetz Fair Factory was founded to offer our employees more than a place to work. The foundation provides individual mentoring and educational programs and inspires others to create social impact.
Find out how we empower the Roetz makers, inspire others and how you can make a difference in someone's life!