JOIN OUR RIDE TO A BETTER WORLD FLATTEN THE CURVE
We are all aware of the ongoing situation concerning the COVID-19 virus which impacts all of us. The safety of our mechanics, riders, customers, suppliers and office staff is our most important priority and as a consequence we have decided to take some preventive & solidary measures.
We have set up our customer services & sales support activities mostly from home to ensure we remain available for your questions on new or ongoing orders. You can reach us via regular channels telephone, e-mail, website and socials.
Our bike factory production is operational, Our staff avoids public transport whenever possible to travel to work and we have decided to keep our most vulnerable staff preventively at home. Regardlessly, we will do everything we can to process orders and ship deliveries as planned.
Lastly, we have taken the necessary social distancing and hygiene measures at the Roetz Fair Factory, by implementing strict cleaning and hand-washing regimes and installing physical barriers to eliminate close interaction. We are minimizing the number of people physically present and where possible have virtual meetings. All events and campaigns are cancelled. In the meantime, our roetz-bikes.com configurator will continue to be available to ensure safe & secure riding for riders across Europe.
We will keep you informed, if changes occur that impact our accessibility and services. In the meantime, we would really value your donation to the Roetz Fair Factory Foundation to ensure we can strenghten our circular production process and generate social return through our training and workforce development program. Now and in the future!
Donate to our Foundation ❤️

RIDE SAFE 🚴 RIDE SOLIDARILY ✊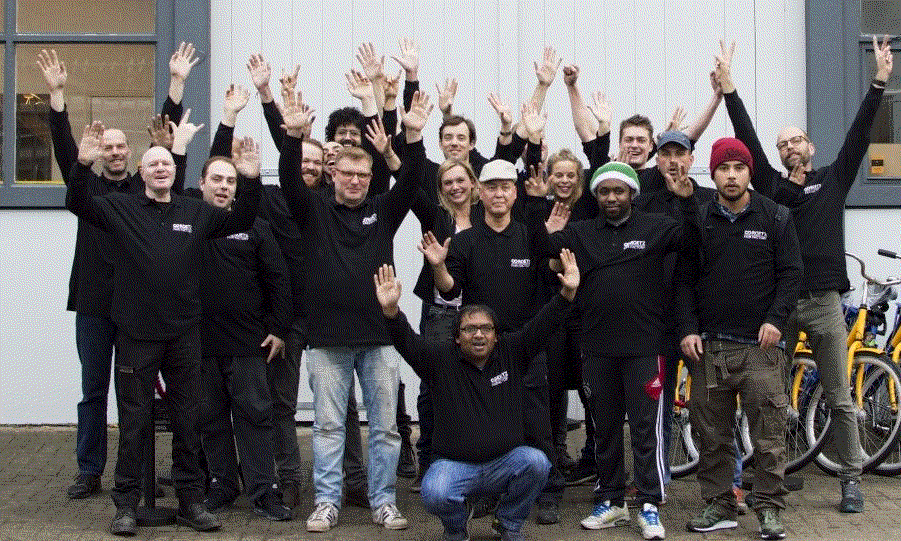 Photo credit:
©
Roetz,
March 2018