Design your own
Handmade in Amsterdam
Design your bike exactly how want it. Use the configurator online to customise every detail from frame size to mudguards.
Circular & sustainable
Designed with durability and reusability in mind
Social enterprise
We nurture people with hidden talents to advance in life
High quality
We guarantee premium bicycles with high quality components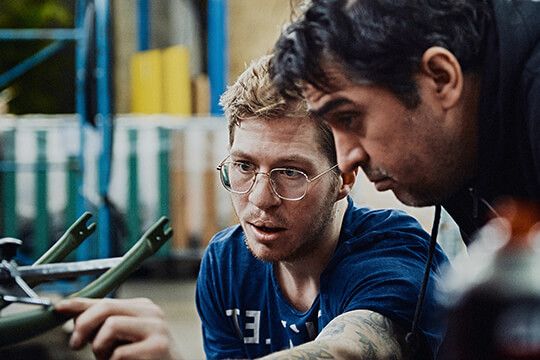 Our mission
Join our ride to a better world
As a social enterprise we nurture people with a distance from the labour market into becoming talented mechanics through our apprenticeship programs. We don't stop there; Each one of our bikes is manufactured using restored and treated bicycle frames, giving discarded bicycles a second chance too!
Book a test ride
Want to try before you buy?
Simply fill in the form below to book a test ride at the Fair Factory in Amsterdam-Noord.
When you arrive, you'll likely be able to meet one of our talented makers who put our bikes together.