frames with a history
If there is one thing we as bike producers distinguish ourselves from all other brand, it is that we re-use old frames to make new ones. When they are used, worn out and discarded that is.
Every Roetz-Bikes has a frame with a history that is ready for a second life. To be sure you have a bike with a solid frame we make a careful selection and work only with steel frames of producers that have proved to be good. Brands that have excelled in making robust frames that last longer the rest of the bike.
A few years ago, our mission to choose reusing was very unusual, but now it feels familiar and logical. Not so strange if you consider that over a 1.000.000 bikes are being thrown away yearly and our raw materials are running low. Caution with are materials has become so natural for us that is a starting point for even more of our products and processes. Our dress guards are made from discarded industrial conveyor belt. Our wooden crates are made from Amsterdam trees that are saved from the shredder. Wherever we can we try to bring back the bikes' transport boxes to our factory, so they can be used again. And what about all the possibilities still open for inner tubes, saddles, wheels and chains!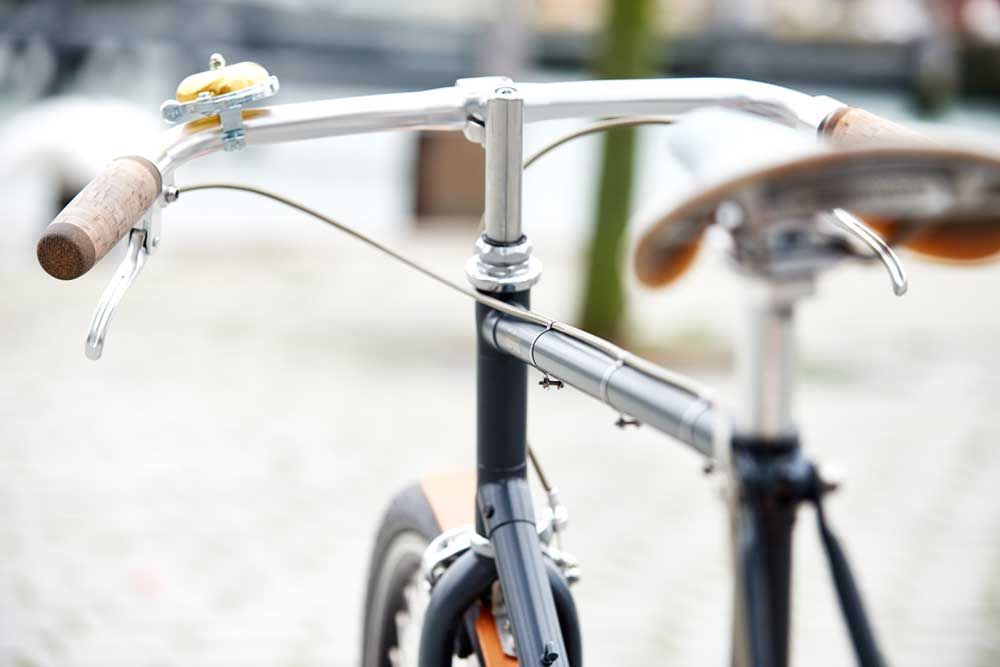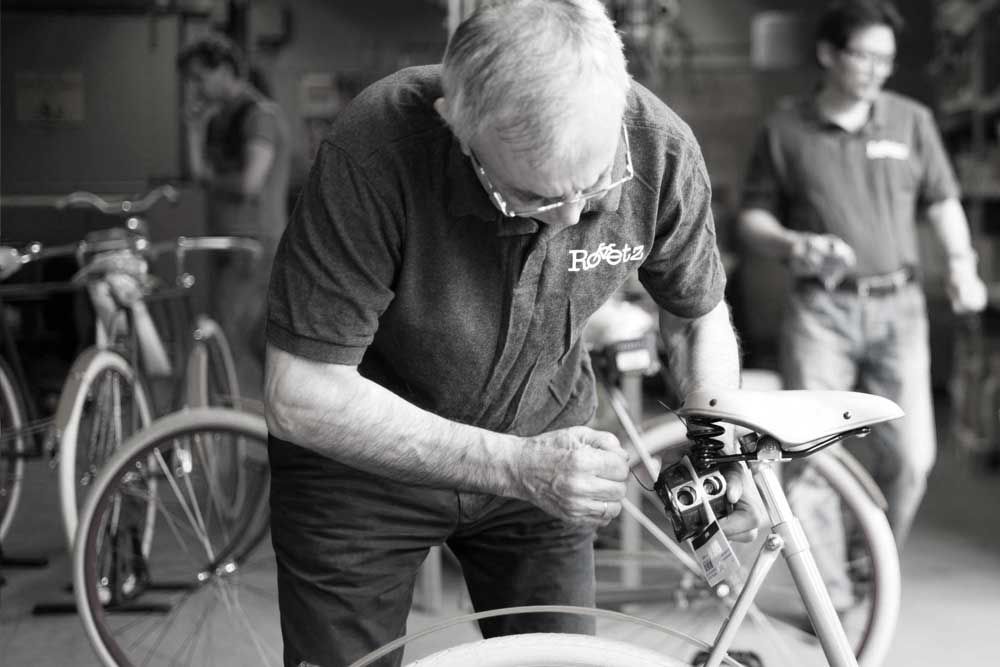 making bikes by hand and with care
Making bikes is a trade, a craftsmanship. To learn a trade requires experience. At the Roetz Fair Factory, our bike makers get time and space, so your bike can be made with full attention. One by one, by hand. To us, making a bike is more than just assembling loose parts. What's more, we encourage our makers to study for their diploma as bike technician.
Read more about the Roetz Fair Factory
We choose to work with the best bike stores in the country. The bike makers there also understand the trade. They can do your maintenance, to keep the bike in top shape. With this much care during its second life, chances are your bike will survive.