HELLO SPRING, GOODBYE WINTER
We celebrate Spring Forward! On Sunday March 26, clocks are adjusted by one hour forward. What a better way to enjoy the extra hour of daylight than with a relaxing and energizing bike ride.
For everyone in need of a shiny bike: shipping is on us for all bike deliveries in the EU!
 
YOU ARE THE DESIGNER
Every bike is tailor-made for you. Choose from four colours, cork grips, front carrier with basket and more. This makes your Roetz a signature masterpiece.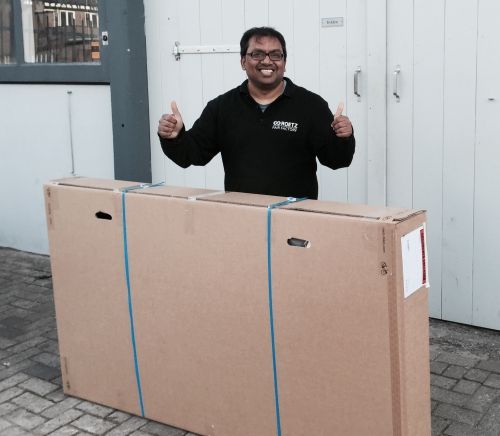 CIRCULAR AND INCLUSIVE
At Roetz, we believe in second chances. Where others see waste and inability, we see useful materials and promising talent. At the Amsterdam-based Roetz Fair Factory, men and women with poor job prospects make new bikes from discarded ones. By hand and with pride. Read our story ▶
No fine print, just good stuff
We are transparant and clear about our warranty: five years on the frame and one year on other parts. Read more ▶
TERMS
Order a Roetz-Bike in our webshop from 26 March until 30 April 2017 and shipping costs inside the EU are on us! 
Do you live outside the European Union? Drop us an email and we'll get back to you with the shipping costs to your country.
Helping is in our dna
Need support or have a question? Ask us anything. Give us a call at +31 20 8200 804 or drop us an email via info@roetz-bikes.com.