Hoe je 40% bespaart bij aankoop van een roetz-bike

Een roetz-bike van de zaak
Steeds meer mensen fietsen naar het werk. Ze vermijden files en vinden gemakkelijk een (gratis!) parkeerplaats. Fietsers komen op tijd aan, zijn meer ontspannen, tevreden en productief. En hey, in plaats van fossiele brandstoffen verbrandt je calorieën!
De overheid steunt fietsen naar het werk door het programma 'fiets van de zaak', ook bekend als werkkostenregeling. De fiets wordt met je bruto salaris betaald, dus voordat je inkomensbelasting wordt berekend. 
40% Besparen in maar vijf stappen
Volg deze vijf stappen voor een 'fiets van de zaak':
1. overleg met je werkgever
Vraag voor de zekerheid naar de voorwaarden die je werkgever hanteert omtrent 'werkkostenregeling'. 
2. ontwerp je CUSTOM ROETZ
Design je Roetz-Bike in de configurator, voeg deze toe aan het mandje en kies WKR als betaalmethode. Je ontvangt een offerte van ons via email.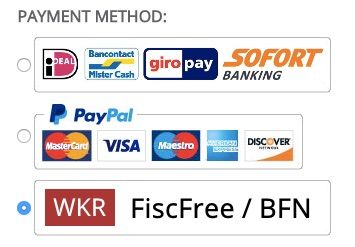 3. offerte indienen
Dien de offerte in bij je werkgever (vaak Personeelszaken) of bij een tussenpartij zoals FiscFree en BFN.
4. bevestiging
Zodra we de betaling hebben ontvangen, sturen we je de factuur op en beginnen we je Roetz-Bike te maken in onze Amsterdamse Fair Factory.
5. ENJOY YOUR RIDE
Zo gauw je Roetz klaar is verzenden we je fiets naar een fietsenwinkel of leveren af bij je thuis.
Goed om te weten: ook op accessoires en een fietsverzekering kun je op deze manier besparen. 
bereken je belastingvoordeel
Bekijk de tool op Nationale Fietsprojecten.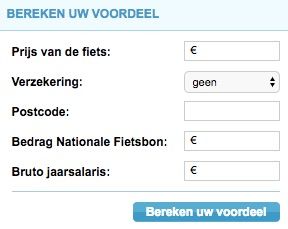 Teruggave per km
Je kunt ook belastingteruggave krijgen voor je woon-werk-verkeer. In Nederland kun je 19 cent per kilometer als kosten boeken.
Inloggen voor Pers

Click Here
A great way to catch your reader's attention is to tell a story. Everything you consider writing can be told as a story.
Feature Title
Panels are a great tool to compare offers or to emphasize on key features. To compare products, use the inside columns.
Heeft u nog geen Pers inloggegevens? Mail dan met ons marketing-team om toegang te krijgen.
Insurance, Just to be sure
Insure your bike in a few clicks against theft or damage. See our
insurance page
for more information.
Excellent Warranty
5 year warranty on your steel frame, in case something goes wrong. If there is a technical problem with your bike, this might fall under warranty. See our warranty page for more information.
Home or dealer delivery
We can deliver the bike to one of our dealers or to your home. If you choose to get the bike delivered at one of our dealers, they will contact you when the bike is ready.
Colors
Ruby Red Matt Black Cream White Matt Anthracite
Delivery Costs
| Country | Bike | Accessory -1kg | -5kg |
| --- | --- | --- | --- |
| NL | €0,- | €7,95 | €7,95 |
| DE/FR/UK/AT/DK/PL/PT/ES | €50,- | €12,50 | €20,- |
| IT/SE/NO/HR/CZ/FI/EL/IE/SI/CH | €100,- | €12,50 | €20,- |
Custom built by hand
Since every bike is unique and custom build by hand, delivery might take a few days or weeks.  The delivery time is stated when you configure your bike. Most of our bikes can be delivered within 2 weeks time, when it is busy it can take 1 or 2 weeks more.
Recommended framesizes (height in cm)
| Framesize | Height Ladies | Height Men |
| --- | --- | --- |
| Small | 158-165 | 170-179 |
| Regular | 166-180 | 180-189 |
Extra Small and Extra Large framesizes are available by special request: Please contact us at
info@roetz-bikes.nl