JOUW fiets is geld waard
A Small Subtitle
Choose a vibrant image and write an inspiring paragraph about it. It does not have to be long, but it should reinforce your image.
jouw fiets is geld waard
Wist je dat wij van jouw oude fiets een nieuwe fiets maken? Elke Roetz fiets is uniek, omdat er telkens een ander frame in zit. Vandaar dat jouw oude barreltje geld waard is! Lever je oude fiets bij ons in en ontvang online 10% korting op de aankoop van je nieuwe Roetz Bike!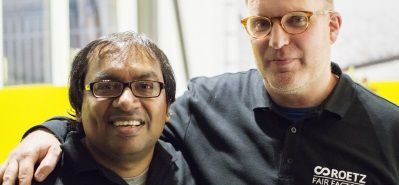 10% korting bij je online aankoop
Ben je op zoek naar een nieuwe fiets en heb jij nog een oude fiets staan waar je niets meer mee kan? Mooi! Die hebben wij nodig! Bestel een nieuwe fiets online en gebruik de code MYBIKE=10% bij het plaatsen van je bestelling. Dan ontvang je direct 10% korting op de fiets van jouw keuze!
Kies voor het afhalen van je fiets in onze Fair Factory in Amsterdam Noord en neem je oude barrel mee. Dan kan je meteen een kijkje nemen in onze fabriek en de maker van jouw fiets ontmoeten!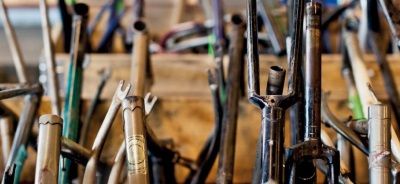 Hoe werkt het precies?
Elk jaar worden er bijna 1.000.000 fietsen weggegooid. Zelfs als er essentiële onderdelen nog goed zijn, zoals bijvoorbeeld het frame.
Ons idee: een nieuw leven geven aan goede onderdelen en materialen die eigenlijk afgeschreven worden. Op dit moment hergebruiken we 30% van een oude fiets om daar een nieuwe fiets van te maken, waaronder het frame. Zo is iedere fiets uniek.
Onze droom is om een 100% circulaire fiets te produceren. Deze fiets is goed voor het milieu en modulair opgebouwd, zodat we deze fiets in de toekomst kunnen blijven gebruiken om er nieuwe fietsen van te maken. Onze bijdrage aan de circulaire economie.