Je wilt nooit meer anders
e-bikes
Je ziet ze steeds meer, en al lang niet meer alleen bij de oudere generatie: de elektrische fiets. De motortjes zitten in stadsfietsen, designfietsen, bakfietsen en in mountainbikes… Ook wij maken deze snelheidsduivels; en wel een hele bijzondere. Ze zijn niet meer weg te denken uit de huidige samenleving. De elektrische fiets wordt steeds meer gebruikt en dat zie je ook terug in recent onderzoek.
Verkoop elektrische fietsen gestegen met 75%. Marktonderzoek van ABN Amro* laat zien dat in de afgelopen zeven jaar de verkoop van de elektrische fiets met 75% is gestegen. Voor 40% van de gebruikers is de elektrische fiets een (deel van de) vervanger van een auto. Verstedelijking is een van de aanleidingen: voor woon-werk verkeer is de elektrische fiets echt een uitkomst. Voor 70% van de E-bikers is hun fiets (al dan niet deels) een vervanger van hun ' gewone' fiets.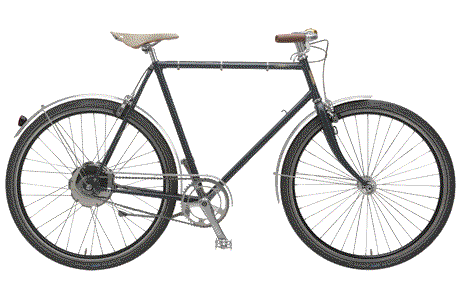 de elektrische fiets van roetz
Wat zo bijzonder is aan de elektrische fiets van Roetz, is dat de motor en de accu verwerkt zijn in de as van he wiel. Dit betekent dat je geen accu ziet zitten op de fiets, en dat hij dus qua uiterlijk bijna niet te onderscheiden is van een normale fiets. Daarnaast is de hoeveelheid aandrijving van de motor gemakkelijk te bedienen met een app.
e-bikes zijn een genot om te rijden
Als je eenmaal hebt gefietst op een elektrische fiets, dan wil je niets anders meer. Het gemak waarmee je de stad of natuur door rijdt, over een brug komt of een heuvel op fietst, is een waar genot. Het is lastig om daarna weer op je 'gewone' fiets de boodschappen te gaan doen!
Wil je zelf eens ervaren hoe een elektrische Roetz bike fietst? Kom dan langs in onze fabriek in Amsterdam Noord! Daar staan al onze fietsen in de showroom voor je klaar. 
*Bron: https://insights.abnamro.nl/2018/05/accelereren-e-bikes-helpt-fietsenbranche-aan-groei/